Ukrainian troops made a crucial crossing of the Dnipro River in the southern region of Kherson, ostensibly to cut off supplies to Russian troops and the possible withdrawal path in Kherson.
The pontoon bridge that Russia had just built appears to have been targeted by Ukrainian troops on October 20. The pontoon bridge, formed from several barges, is located next to the Antonovsky Bridge.
Russian authorities have developed pontoon bridges and ferry crossings to divert civilians and transport supplies to Russian forces in Kherson after previous Ukrainian bombing raids rendered the Antonovsky Bridge unworkable.
The pavement of a pontoon bridge is built on solid, watertight concrete floats, boats, barges or other floating platforms that are securely fastened end to end. Each bridge pontoon is built individually on the ground before being floated and towed to the bridge site.
Russian authorities claim the latest attack by M31 guided missiles launched by an M142 High Mobility Artillery Rocket System (HIMARS) killed four civilians and injured nearly a dozen more.
Kiev allegedly fired 12 HIMARS missiles at a civilian crossing near the Antonovsky Bridge, according to the Russian-backed Kherson government.
ANTONOVSKY BRIDGE 🧵
/34.3
Russians showed a sunken ship after yesterday's shelling.
It is also a chance to get a closer look at the barge bridge and the holes on the Antonovsky Bridge. pic.twitter.com/nErKpccfJO

— Special Kherson cat 🐈🇺🇦 (@bayraktar_1love) October 21, 2022
The Russian Commission of Inquiry claimed it was proven that Ukrainian nationalists had deliberately fired US MLRS HIMARS cluster munitions at a civilian column crossing the river from Kherson to the other side.
The attack comes weeks after an explosion collapsed the Kerch Strait, a parallel road-rail bridge connecting the Kerch Peninsula in Crimea to mainland Russia.
Kherson officials installed by Russia say Ukraine's shelling of a ferry across the Dnipro River has claimed the lives of two journalists employed by a local TV station.
According to Russian media, ten members of the broadcasting team and their relatives were injured and at least two other people were confirmed to have died.
Natalia Humeniuk, a spokesman for Ukraine's Southern Operations Command, stated that the Antonovsky Bridge was targeted by Ukrainian troops near the border crossing, but only during a curfew imposed by Russian-installed officials to prevent civilian casualties.
"We are not attacking civilians and settlements," Humeniuk told Ukrainian television.
Fortification of Kherson
The attack took place two days after Russian President Vladimir Putin imposed state of siege. In addition, local authorities have urgently begun the evacuation of thousands of residents in anticipation of a Ukrainian offensive against the city.
Kirill Stremousov, the deputy head of Kherson's Kremlin-installed regional administration, described the situation as "very difficult", adding that they are preparing Kherson "as a fortress for defense and ready to defend to the end".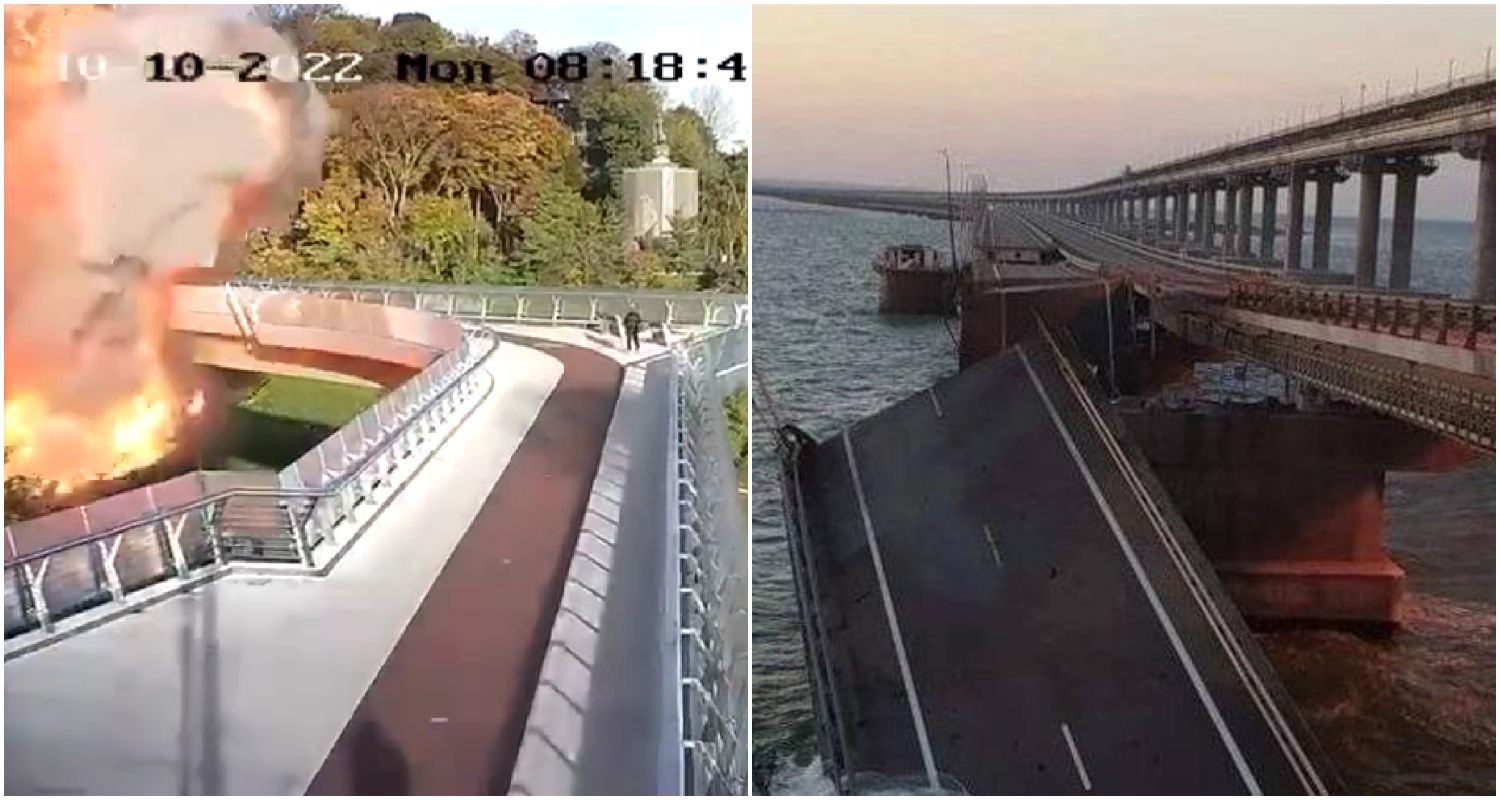 The Kakhovka Dam is another hotspot on the Dnieper River and is located about 70 kilometers outside Kherson. The dam has a sizeable reservoir and associated hydroelectric power station.
Both sides would focus on the facilities. Officials with ties to Russia allege that the Ukrainian military partially attacked the infrastructure to cut off Crimea's water supply.
On the other hand, the dam and power plant, according to to Ukrainian President Volodymyr Zelenskyy, were mined by Russia to blow them up in what he called a terrorist attack.
The president of Ukraine warned that doing so could release 18 million cubic meters of water, flooding Kherson and several other sites that are home to hundreds of thousands of people. He warned that Russia would then try to blame Ukraine.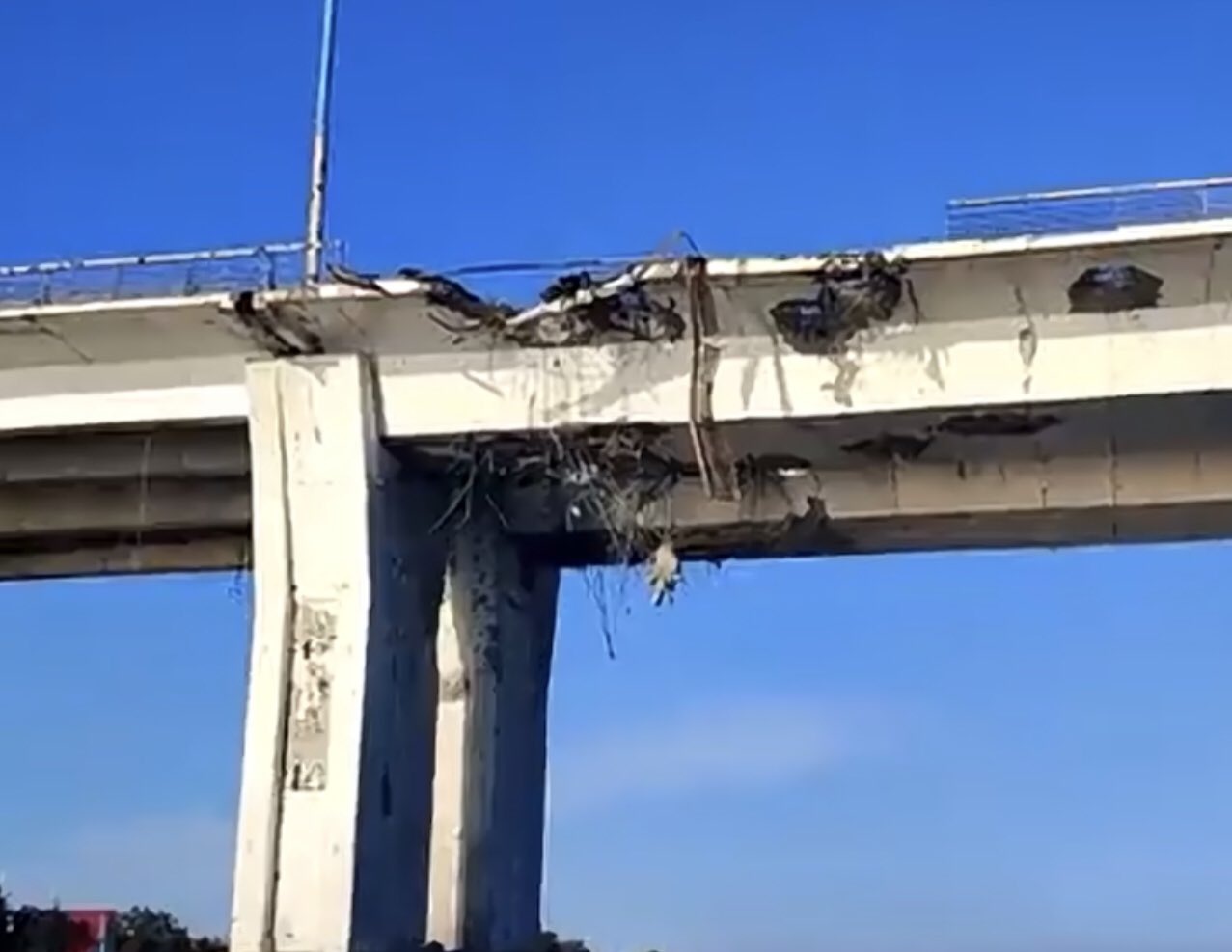 On Friday, Kyrylo Tymoshenko, the deputy head of the Cabinet of the President of Ukraine, said on his Telegram page that the country had liberated 88 villages during Kherson's counteroffensive.
The general staff of the Ukrainian army has warned that Belarus could launch an offensive to hinder the supply of Western weapons and equipment. Belarus' intervention could potentially cause Ukraine to refocus its resources, weakening its southern counter-offensive.
Meanwhile, for for the first time in months, Russian Defense Secretary Sergey Shoigu had a telephone conversation with US Defense Secretary Lloyd Austin on Friday morning. The official release of the Pentagon said Secretary Austin emphasized the importance of maintaining communication channels during the ongoing battle against Ukraine.
The Pentagon's official readout noted that Austin also spoke with his close friend, Ukraine's Defense Secretary Oleksii Reznikov, to reaffirm US commitment to help Ukraine resist Russian aggression.